Publication:
AESOP YEARBOOK. Silver Jubilee Edition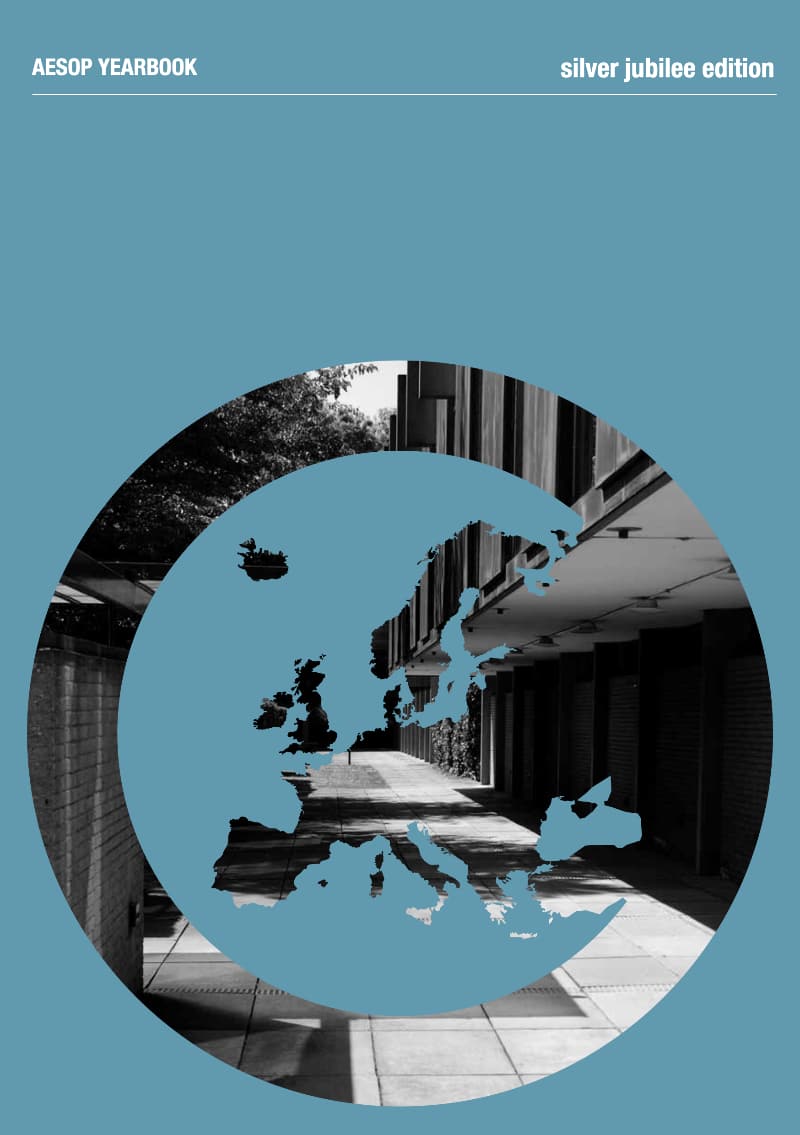 Authors
Editors
Publisher
Association of European Schools of Planning
Abstract
Usually a Yearbook is meant to be a momentum to reflect on the latest year, with all its actions and developments. This AESOP Yearbook is only partially a reflection of last year's developments. It is above all the result of an explosion of activities within AESOP, which makes this Yearbook more a catalog of new initiatives and which forced us to delay its date of publication substantially. The time needed to compose this Yearbook drained away to other 'more pressing' activities. These initiatives having a focus onward, pushing AESOP into the future in a highly exciting way! Nevertheless, reflection remains a crucial means of interaction between the organization and its members. The Yearbook is a necessity to share within the community initiatives, developments and their directions. This sharing allows members of the community to reason along with those initiating the various developments that are now ongoing, either to comment on, to critique, to advice, to follow or to join forces. This Yearbook therefore is reflecting on and sharing among us all those initiatives that turn AESOP into something special: AESOP being the most active and dynamic planning schools association there is globally! It is something to be proud of.
Collections